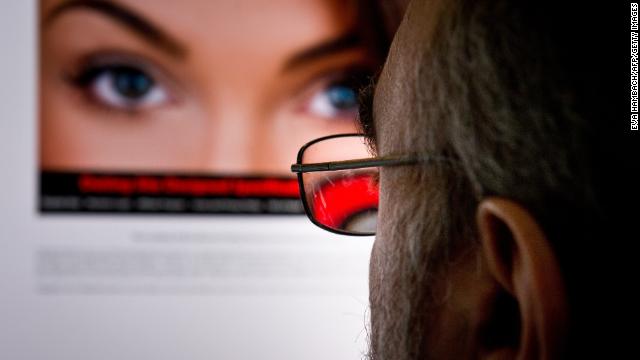 (CNN)Showtime's provocative series "The Affair" follows the devastating aftershocks of an adulterous relationship between Noah Solloway (played by Dominic West), a married father of four, and a married waitress, Alison (Ruth Wilson). The mess that extends from their extramarital union includes the demise of two marriages, four troubled and bereft children, an unplanned pregnancy, an accidental homicide and an unjust incarceration.
In an interview last summer, showrunner Sarah Treem put it this way: "A romantic relationship is like a triangle where both people lean in, creating a structure that holds both of them up. If one person is quote unquote "unfaithful," she said, "the structure collapses. If your relationship is the primary thing that holds up your house, and for most of us it is, then it's terrifying."
"Sexual jealousy is supposed to be somehow unconquerable and immovable," Easton told me. "But that is a myth. It's really serious emotional work to unlearn jealousy and cultivate other ways to feel secure in a relationship, but it's possible. I've been doing it in my practice for the past 20 years and in my own life since 1969."
The inflammatory emotions that even the fear or suspicion of infidelity triggers may stem from the threat of losing the illusion of oneness we find in coupledom.
It may also conjure our infant vulnerabilities and post-birth fears of abandonment. As babies, we're the most vulnerable animals on the planet. If our parents don't feed, clothe, bathe, shelter and interact with us, we'll likely die. Given that romantic attachments re-enact the ones we had with our first loves, our parents, it's not surprising that the prospect of abandonment can feel, well, deadly. The sentient memory of our complete and profound dependence on our first caretakers follows us in every succeeding love relationship.
"The essence of love has to be the possibility of loss," Rudnytsky said, when asked what he makes of couples who are uncomfortable watching "The Affair." "If we choose to commit to a faithful monogamous relationship freely," he added, "then presumably we do so with the knowledge that it's not inevitable." And that reminder, for many of us, is deeply unsettling.